Hello.
I have installed Debian on a desktop PC and I use it as webserver (apache, only internal LAN) and as tvHeadend server.
It has installed two PCIe TBS DVBS/T cards (
Link to product page
)
I had to create the file "tbs.conf" in "/etc/modprobe.d" for making working them. Content of the file: "options saa716x_tbs-dvb int_type=1". This tells the driver to start with MSI interrupt support.
It happens again and again, that the machine crashes. It still runs, but is not reachable on the lan and there is no reaction on keyboard inputs. After a cold reset the machine restarts and works again.
At one of the last crashes there were the following messages on the screen: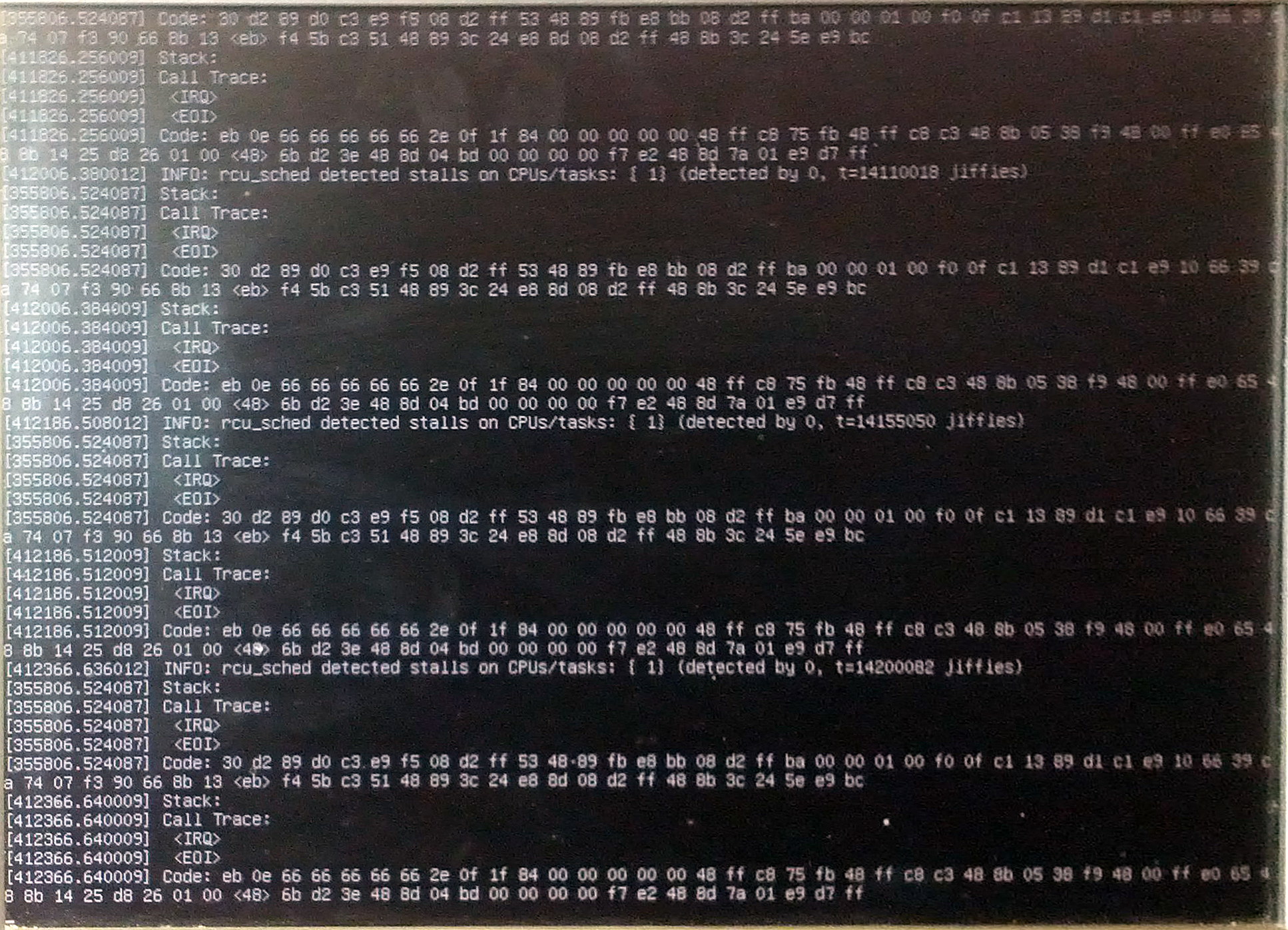 I added the lines "kernel.panic = 20" and "kernel.panic_on_oops = 20" in the file /etc/sysctl.conf, but this makes no difference. Debian doesn't restart on errors.
What can I try to do?
Thanks.