Published at LXer: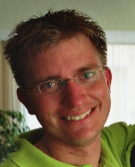 LXer Feature: 29-Oct-2009
There could be several reasons why your PC doesn't have a CD-ROM. For example, the next scenario:
1) You damaged the mobo fan while hoovering dust,
2) The new fan you bought featured adhesive tape which didn't last at 60 degrees (C), and an iron cord didn't fix it, causing the fan to fall of,
3) The northbridge burned,
4) The new 'green' AMD780G mobo you bought could not facilitate both your CD-ROM and IDE drives,5) Given your IDE drives were part of a RAID array, you decided not to connect your CD-ROM drives.
OK, your reasons will probably be different, but these are mine. "Not a problem" I thought. "After all, it's 2009. Who needs CD-ROMs anyway?" The answer is: Mandriva, Gentoo, Tinycore and even Windows 7 don't, but Debian derived stuff does. It makes your life really hard, while Ubuntu is meant to make your life as a human being simple.
Read More...