Published at LXer: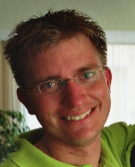 LXer Feature: 10-Dec-2007
Back in 1999 I remember the first PC entered our house coming preloaded with Windows 98. One of the things I liked about it was the defragmentation screen where blocks presenting 'datablocks' on the harddrive were moving over the screen for almost eternally. I remember at that time it seemed like a logical maintenance requirement for any filesystem.
However, when I started using Linux four years later, I was told that with Linux I didn't need to defragment my filesystems anymore, since Linux filesystems don't get fragmented in first place. At that time it left me puzzled, but after a few years of using Linux without defragmenting my filesystems - and without any problems! - it seemed defragmentation was something antique. Nonetheless I still wondered how on earth it was possible the 100k+ files in Gentoo's portage system - updated every time I synchronize the portage tree - didn't fragment my filesystem. Or was my filesystem fragmented and did I not know?
Only recently, I found a script that is actually able to put numbers to all this gut-feelings, and the results were quite surprising in my opinion.
Read More...