Published at LXer: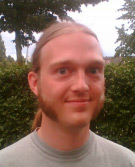 LXer Feature: 20-Apr-2009
It has been a busy week on our newswire. There was much good news for open source graphics, not quite so good news on the Linux security front, debatable news from Redmond, a flood of news about Ubuntu and much speculation dressed as news about Sun and IBM. And in between all that we had some regular news, tutorials and musings as well.
Here is an overview of the main things from last week.
Read More...