Published at LXer: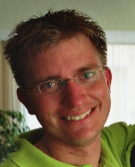 LXer Feature: 26-Nov-2009
Here's a quick blog, because I'm really in hurry, so please forgive any mistakes.
Microsoft
worked together
with Apple to bring Silverlight video to the iPhone. What this solution basically does is take a video at the server side, cut it in parts and convert the parts to separate H.264 streams. Then stream those files to end users with IIS Media services. These have .ts extensions, a format mplayer understands.
Read More...