Published at LXer: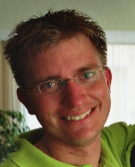 LXer Feature: 08-Jun-2010
Even though all ingredients for a successful Linux tablet were ready, and the distributed software development used by FOSS is normally much quicker in replying to demands than a closed environment, Apple is already satisfying the tablet-PC market with their iPad. A viable FOSS-solution is not yet available, though Computex will ameliorate the situation.
This 'report' - provided for free to you by LXer Linux News - will show how Apple became the leader and what the competition needs to have a shot at all consumers who didn't buy a tablet yet. As an extra, at the end of the article, there's an explanation of why 'competition of standards' fails, harms society and screws customers.
Read More...