LinuxKidX is a LiveCD with possibility to install on hard disk based on Slackware Linux. The distribution has few games suite to kids from 2 to 12 years old.
The idea appeared during the university project by students Alexandre Pereira and Robson Maniasso, after a research on internet found out that exists a few Linux distributions to children, so that appeared the idea to personalize the Slackware and create a Linux distribution to children with a friendly interface and with educational games.
The whole process of create the distribution was hard because there was the necessity to create a operating system thats recognize the machine's hardware automatically and stay ready to user work, without the necessity to install drivers and configure the operating system. Some scripts were developed to that happens, LinuKidX gets to recognize the hardware, choose the best video configuration and mount all partition and USB devices automatically.
The distribution has the suites, childsplay, gcompris, kde-edu and the graphics application tux paint to create pictures independent and also an advanced graphics suite, Gimp. Also the distribution has Google Earth and Amsn installed.
The first version of LinuxKidX was created just on Portuguese, but as the project have always been developing , appeared the idea to make public the distribution around the world, so that was created a English version . But is possible change the idiom just installing the package of idiom from KDE and change the language on control center on KDE. Also is possible install the distribution on hard disk with another operating system already installed.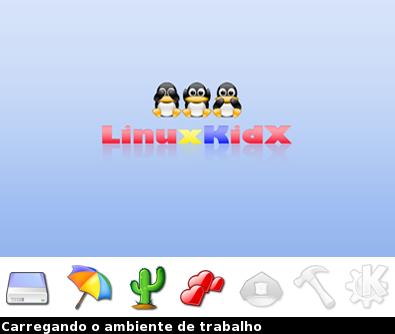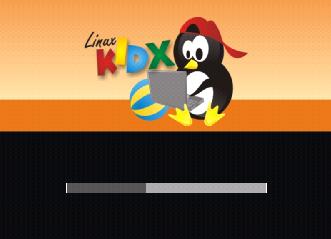 As Slackware, LinuxKidX doesn't have beta versions, all versions are stable and without errors.
More information about the distribution access the LinuxKidX blog
http://linuxkidx.blogspot.com

If you like of distribution descriptions access the link below and download the LiveCD.
SourceForge.net: LinuxKidX: Files
Also you can help keep the project alive donating any money by link below:
SourceForge.net: Project Donations: LinuxKidX
Enjoy with LinuxKidX