So I'm going to give this a try. Long story short, but I needed to switch my server back to 32 bit anyway and my netbook is having hardware issues. So I picked up a small laptop to replace the netbook (Dell Latitude D430). Moved the 1TB drive from my netbook to my server and the "new" laptop had a 1.8" 80G drive. 1.8" drives are a bit more expensive per G than 2.5" of 3.5" drives so I ordered an SSD and adapter. The 1.8" drive fits inside a rubber sleeve then is clamped in place so I stuck the ZIF to mSATA adapter with SSD to a small piece of cardboard to thicken it up to where the rubber would hold it in place.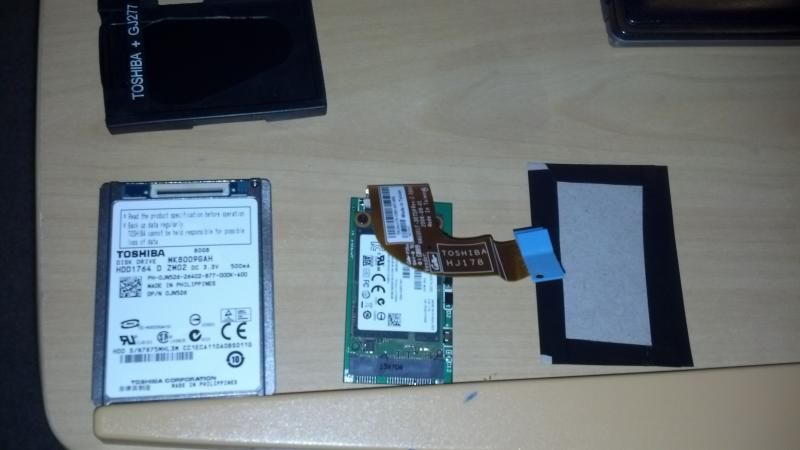 So I'm running a 240G SSD now.
Install and boot time were a little faster but overall not a whole lot faster. Even though I only have a couple G of RAM Linux is pretty efficient compared to Windows so it doesn't spend a lot of time hitting disk anyway.
Disk intensive things like installing packages are a bit quicker.
For those that still care, I'm running OwnCloud on my server with my most important documents being synched to my 'new' laptop as well as my phone and tablet and the rest is on my server. As I find I need something from the server I move it into my sync'ed folder structure.
Something big I noticed, I don't have to disable the desktop search/indexer in KDE. You know the common search term "how to disable neopmuk" because your system would just keep running the hdd and max out the cpu every time you logged into kde? That issue is gone.