Just annotations of little "how to's", so I know I can find how to do something I've already done when I need to do it again, in case I don't remember anymore, which is not unlikely. Hopefully they can be useful to others, but I can't guarantee that it will work, or that it won't even make things worse.
Are CPU fan's RPM readings accurate?
---
Posting it here because it's not that important and I don't want to "demand" attention at the forums with it.
I had a spare heatsink that seemed better than the one I was actually using, much taller (about twice as tall), and with a copper contact area (albeit somewhat smaller), but that goes only with its own fan, which just looks otherwise identical.
They're probably these models or the closest thing to them: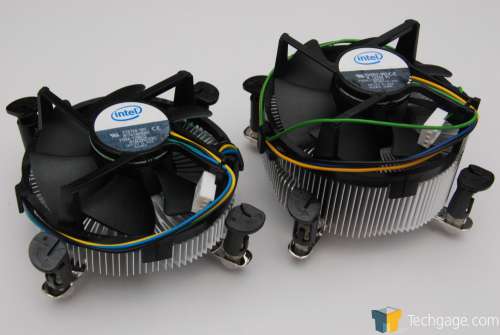 https://techgage.com/article/intel_c...ale_arrives/2/
Actually the bigger one is the same, but the smaller one has the plastic mounting in a way that it wouldn't detach and re-attach to the larger heatsink, as it has its own push pins at a shorter distance. It's more like this:
https://i.ebayimg.com/images/g/7BoAA...nk2/s-l300.jpg
The text for the first image says the shorter one is for Dual Core and the taller for Quad Core. I'm using a Core 2 Duo, which I think isn't technically a Dual Core, if that matters.
The thing is, even though the temperature is about the same, the RPM readings seem to be somewhat higher. I didn't do carefully controlled benchmarks or anything, but I'd commonly have something like 1200 RPM for about 40C of temperature, now it's usually going at 1400-1500 RPM for the same temperature. I had it changed for a couple of weeks already, it's not just a fluke of room temperature variation.
Nevertheless, it does not sound louder, but maybe it wouldn't anyway at that difference, I don't remember because I'm somewhat of an "underclocker", with scripts triggered by temperature to throttle things down. I did experience eventually some CPU load spikes that would accelerate the fan audibly, momentarily, but I don't recall at which RPM it became loud, as it didn't stay at those levels for long.
Comments