Xbox 360, the reason I will never buy another Xbox * ever again
Posted 12-16-2008 at 02:13 PM by
H_TeXMeX_H
Updated 12-16-2008 at 02:28 PM by
H_TeXMeX_H
(moved to hardware section)
---
First, let me start out by saying that I should have never bought an Xbox (regular not 360). I think M$ designs these so that they last only as much as the factory warranty, then they break. This is what happened with my first Xbox, which I got for my birthday long ago. When it broke and I realized it was out of warranty, it pissed me off, so I took it apart. What I saw was that one of the capacitors had exploded. So, for my next birthday, guess what I got, another Xbox.
Some time after that, the Xbox 360 came out and I got one for another of my birthdays. Recently it broke down as well, "red ring of death", except it was also out of warranty. I know they extended the warranty for this particular bug, but even so, I think it would still be out of warranty. It doesn't matter now, because I did attempt to fix it. Here's some pics I took of the CPU and GPU: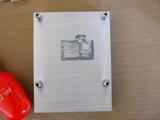 You think they used a just little too much thermal paste ? I tried some new paste as well as some fixes off of youtube. Yes, as you might predict, they failed. Supposedly the GPU heat sink had to be made smaller to fit the huge DVD-ROM drive, the one that scratches disks, and M$ did nothing about it:
http://yro.slashdot.org/article.pl?s...44242&from=rss
Well that causes the GPU to heat up so much it actually detaches from the board, or at least moves to a position where it cannot make proper contact with the board and will no longer work. Both heat sinks that they used are of terrible design. The ones I scavenged from the Xbox were much better actually, I tested them. Brilliant engineering from M$.
And even with all this I was close to getting another Xbox 360 for my most recent birthday. But then I stopped to think a bit. Why should I buy this worthless POS ? What is the cost/benefit ratio ? I figured surely the great games I would play would outweigh the terrible flaws of this POS. Except that every game I've tried so far on the Xbox 360 has sucked except for 2 of them: Gears of War and Dark Sector (similar games). Other than those two single games, the others suck horribly. Sometimes I wonder who can play such games as Burnout Revenge without wanting to snap that f'n disk in two. I swore I would do it if I ever got the chance to play it again. Maybe I'll sell it back to gamestop instead. I was planning on buying the recent releases of Fable 2 and Gears of War 2, but then most people said they were very similar to the originals, with minor improvements. I have a feeling it might get boring fast.
So, my final decision was to swear never to buy any other console from M$ ever again. With two consoles completely borked there is no hope for the evil empire to make anything worthwhile. I wouldn't be surprised if the M$ keyboard I am typing on doesn't break right now. Well, maybe it's actually a re-branded Logitech as they say.
As the PS3 (which I do, unfortunately own) is a DRM'd POS, with even more horrible games that the 360, I'm wondering what the future of gaming will look like. I looked into getting a Wii, but the games look to be way substandard when it comes to graphics, and seem to target mostly a young audience ... low violence, fluffy, furry, happy ... boring ! Very few games on the Wii look promising to me. Maybe I'll write more on the subject of the current horrid status of video games later.
Comments